How to Create a Positive Online Response to Corona
Creating a Positive Response
How do you create a positive response to the Corona virus on social media? Everyone is finding it tough at the moment - to do business, to lead a normal life, to remain calm and look to the future.
It's not as hard as you may think. The main thing to remember is to give out some C's: show you Care, Create awareness, show how you are Coping, remain Calm, Connect.
Below I've set out some tips for responding to the Corona crisis that I hope will help you keep in touch with your followers and reconnect with them when the crisis passes.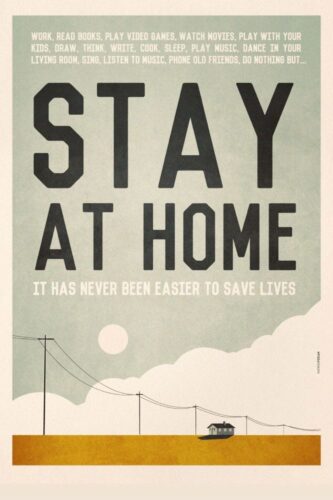 Events and official behaviour guidelines are changing rapidly (sometimes several times a day) so stick to creating posts in real time, avoid scheduling on social media and concentrate on adding to your Story.
Your followers may know of someone who is affected by the Corona virus, so keep your posts positive and upbeat - without being flippant.
Support and encourage your followers to remember the key official messages: stay at home, maintain social distance if outside, and wash your hands.
Now is not the time for promotion! Don't post anything sales or marketing oriented, as this will be seen by your followers as insensitive in a time of crisis.
Keep followers updated of any changes in your business practices or trading hours.
If you post directly about the virus make sure it comes from trusted sources (official national health authority - i.e. HSE or NHS, World Heath Organisation, or official government website - i.e. www.gov.ie or www.gov.uk, etc.)
Pinterest is a great source for positive quotes and graphics related to the key message of 'Stay Safe' or 'Stay Home' that you can repost with your own positive message, or recreate something similar on Canva.
Posting once a week is enough to keep in touch with your customers at this uncertain time, without inundating their feed with what could be taken as covert marketing in a times of crisis.
Post some images or information on how you are coping as a business, or personally - at home and with family if you feel comfortable posting from your private space, this is a great way of engaging with your followers at a level they can relate to, the key thing to remember here is connection.
Be responsive - check your feeds regularly, acknowledge comments from followers and answer messages promptly.
Share messages and initiatives from your followers and community to stay in the local loop.
Give out some C's! Show you Care, Create awareness, show how you are Coping, remain Calm, Connect.
I hope these points for responding to the Corona Crisis on social media help. Let me know if you have any yourselves.